No, Dude! You'll Get Crushed!
clamps down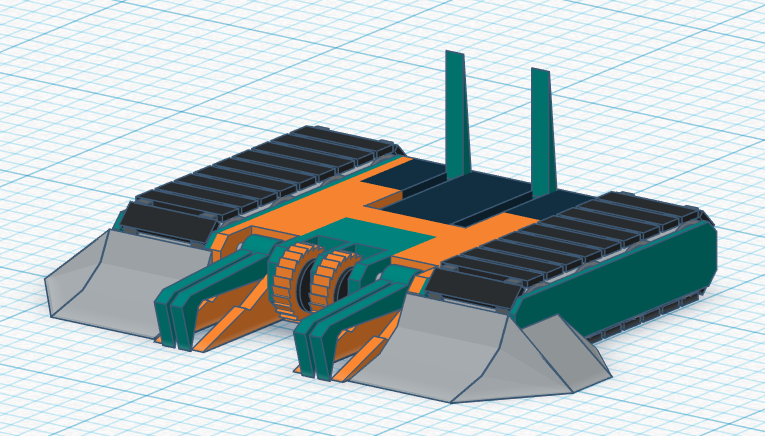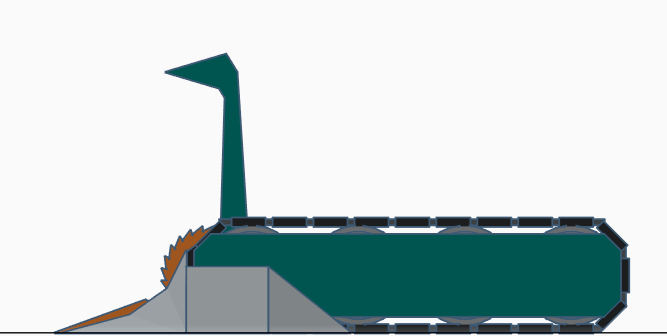 Speed: 7
Traction: 5 (+1 track bonus)
Torque: 3
Weapon: 5 (3/3 split between the clamp and the saws)
Armor: 10 (+2 front plow)
Completely ridiculous design incoming. And a ridiculous name to boot.
No, Dude! You'll Get Crushed! is a design akin to Red Devil, but on crack. So, how does this design might work? It's pretty simple, as the top clamps and srimech share the same system. (the bottom forks are unpowered, and are hinged, but on a ~5-10 degree limiter downwards, same goes for the front plows of the robot.) The general gist behind No, Dude! You'll Get Crushed is that I can sneak up on my opponent, clamp down on them with my clamp, and let the saws on the front grind away at my opponent--thus creating sparks that'll woo the judges and accumulate points.
Fuck me, I think I need to go to bed.