The always lovely, unfathomably innovative and impeccably new Team Ink and Quill will be joining Nighthawk for these dangerous dual duels of destruction!
HW - Cthulhu's Creation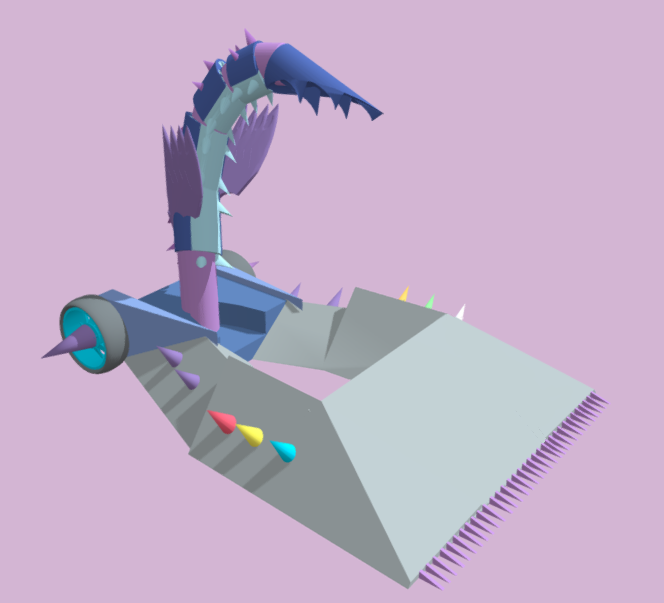 Speed: 7
Traction: 6
Torque: 2
Weapon: 6 (5 to crusher; 1 to srimech)
Armor: 9 (+2 to front wedge)
NOTE 1: Wedgelets are removable, and my decision to do so depends entirely on whether I decide to eat breakfast Wednesday morning... you'll just have to take my word for it.
NOTE 2: The srimech is the wings on the side of the crusher, which can fully extend outward, just like Razer's.
What this unholy abomination lacks in crushing power, it more than makes up for in speed!
Fly like the wind, my little horror~